Nutrition Therapy Institute offers two programs, each providing the holistic training you need to achieve your goals
Learn More:
Attend An Informational Webinar
Join us for a 1-hour webinar that covers all you need to know about becoming a student at Nutrition Therapy Institute! We'll discuss launching your career as a Nutrition Therapist Master or Natural Food Chef. Learn about the online, classroom or hybrid study options, the timeline to graduate, weekly study time commitment, career opportunities, tuition fees, and more. Additional questions? There is a Q&A session at the end to make sure all questions are answered!
Distinctive Advantages of Choosing NTI
NTI is a leader in holistic nutrition education. Since 1999, we have provided students with the highest quality training, helping them to achieve thriving careers in the field of holistic nutrition and wellness.
What makes us different from other nutrition schools? - We teach not only what to do, but why to do it.
Click below to read about the distinctive advantages of attending NTI.
What People Are Saying About Our Holistic Nutrition Education...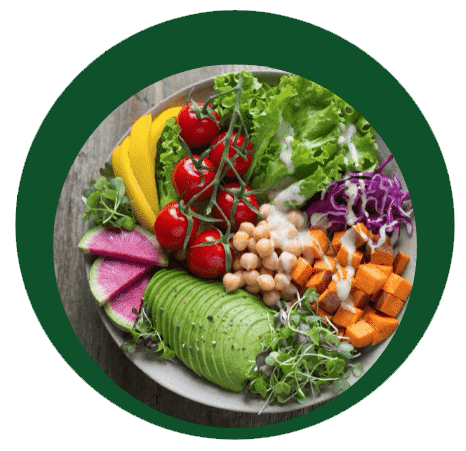 NTI teaches nutrition science that prioritizes nutrient density and biochemical individuality
Our curriculum encompasses a variety of views on which diet plan to follow based on one's wellness ambitions.
By focusing on a strong nutrition science foundation, students will graduate with the necessary tools to understand the application of many different philosophies.
Nutrition is more than chemicals. At NTI, we take an inclusive holistic approach to nutrition delving into spiritual, physical, & emotional connections to food, focusing on naturopathic and holistic therapies.
Our students learn coaching skills to interact with clients in a powerful, compassionate way that empowers them to make change.
NTl's holistic approach to science and therapy provides our graduates with a deep understanding of nutrition therapy.
NTI is an online and in-person adult- education Institute approved & regulated by the Colorado State Department of Higher Education, Division of Private Occupational Schools. Graduates are certified Nutrition Therapist Masters (NTM).
With the NTM certification from our Institute, graduates are equipped to practice nutrition counseling with confidence and expertise, whether through entrepreneurship or employment.
Are you interested in learning more about our holistic education programs?
Enter your contact information below to receive an email with valuable information from our Admissions team.
By submitting your information, you are consenting to be contacted by NTI via email, phone call, and text message.Your information will be kept confidential and not shared or sold. Please see our Privacy Policy for details.
Choose To Create Optimal Health Through Holistic Nutrition Education
"Nutrition Therapy Institute provides the highest quality education in nutrition so our students and graduates can make a difference in the world."
Dianne Koehler, NTI Director