NTI knows how much time and effort you put into finding a nutrition school that best meets your objectives and expectations. We know you want to attend a school that has credibility and has stood the test of time providing comprehensive training in holistic nutrition – and you can be sure that NTI has both.
Your interest in attending NTI has been piqued but you are not quite sure you want to commit to doing our entire 13-course program. We understand, and we want you to have the opportunity to do a 'taste test' of our program to see if we indeed are the right school for you. This is done through our Single Course Enrollment (SCE) option.
Choosing the SCE option allows you to take one of our foundation science courses – either Anatomy and Physiology for the Nutritionist, or Biochemical Foundations of Nutrition – without submitting your full application package.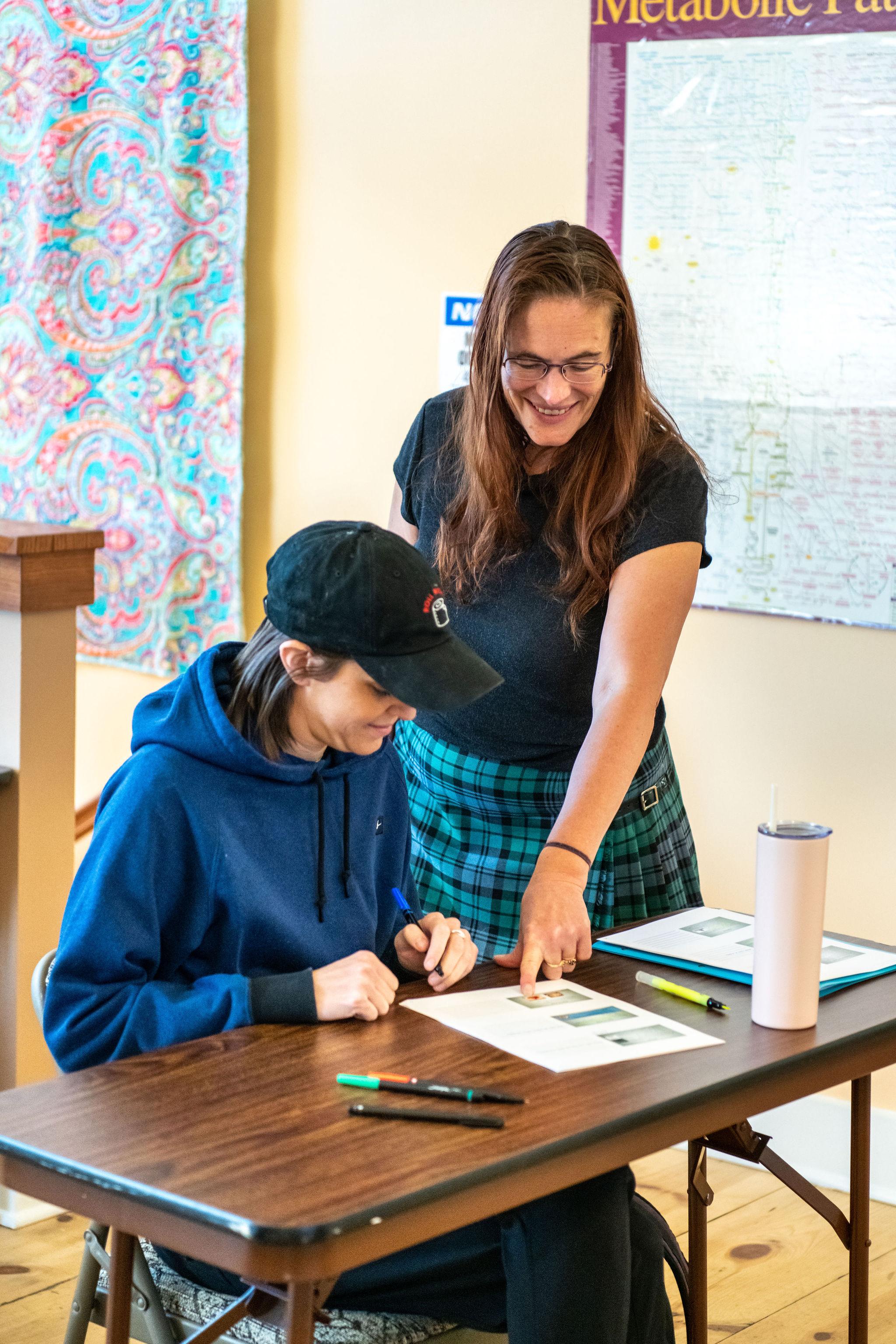 By participating in this course as a SCE student, you will experience the depth of our curriculum, the quality of our course materials, the rigor of our program, and the dedication of our instructors to making sure you are understanding what you are learning. You will participate fully in all we have to offer for whichever course you choose so you can make an informed decision about jumping on board with NTI and becoming a full-fledged student for the remainder of our program to become a Nutrition Therapist Master (NTM).
Once you complete your SCE course and decide to continue with NTI to get your NTM certification, you will then submit the four required application documents, pay your application fees, and sign an enrollment agreement. We will need a Letter of Intent, a Letter of Recommendation, a Current Resume, and a High School Diploma or College Transcripts. The signed enrollment agreement allows you access to our registration system to continue taking the remaining courses and locks in the current tuition prices for 18 months. The application fees are $110 - includes a $35 advocacy fee which provides you with a one-year student membership in NANP (the National Association of Nutrition Professionals), and $75 for application processing.
Choosing the SCE option gives you the opportunity to try NTI's Nutrition Therapist Master program with minimal commitment – 10 weeks and $950 – to see if we are the right school to help you achieve the goals you have set for yourself in the rewarding career of holistic nutrition therapy.
NTI's Single Course Enrollment may be just the thing that changes the path for the rest of your life – give it a try!