One question I get asked a lot is "what can I do with my Nutrition Therapist Master Certification?" Prospective students are often passionate about their desire to learn about holistic nutrition, but they want to be assured that there are opportunities for work once they graduate. There are many career options as a Nutrition Therapist to consider as a graduate of NTI!
Starting your own practice
The vast majority of our graduates go on to start their own nutrition consulting practice once they complete their studies.  But even this path has a variety of permutations.
Often, starting your practice would involve creating packages or programs, e.g. 3 week detox package, or 6 week weight loss package, etc. Offering a variety of options for your clients allows them to choose the plan that works for their specific goal, timeline or price point.
Most grads practice distance consulting using an online video communication service like Zoom or FaceTime. This allows nutrition therapists to work remotely and find clients all around the country! Digital promotion skills are essential for success in this area so become well versed in using social media marketing tools while you are a student to be ready once you graduate.
Other graduates will rent office space and see clients one-on-one. This is a great option for those wanting to build in-person relationships with their client base.
Aligning yourself with other service practitioners is a good way to generate referrals.  Mental health counselors, business coaches, personal coaches, massage therapists, acupuncturists, reiki masters, etc. often recognize the need for their clients to include nutrition in their lives and are always on the lookout for highly qualified holistic nutrition therapists to recommend.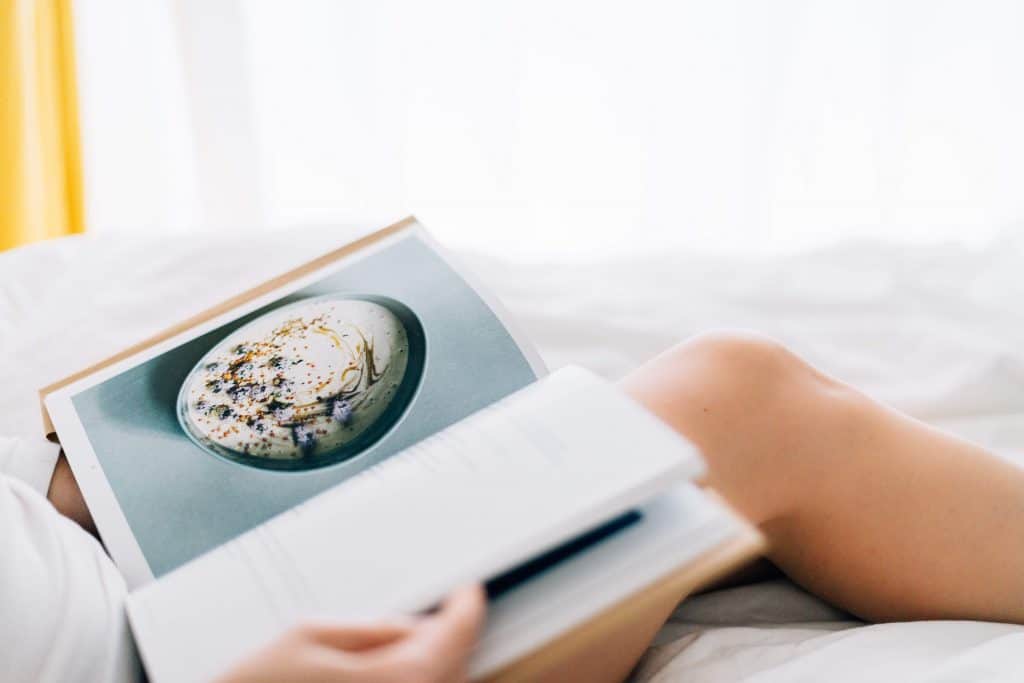 Finding Employment as a Nutrition Therapist
Practicing Under a Functional Medicine Practitioner
Naturopathic doctors, chiropractors, and other practitioners are often looking for nutrition therapists to hire as part of their staff. These are typically hourly or salaried positions, therefore it may be a better option for those who are not interested in an entrepreneurial career path. 
Collaborative Practice
Certified Nutrition Therapists frequently collaborate to start their own in-person or online practice. Holistic Nutrition Professionals are able to work together to integrate holistic dietary therapies and science-based testing to help their clients. As an NTI graduate, you can search for a Nutrition Therapist Team that is hiring. Or, perhaps you will be ready to start your own collaborative practice with other graduates!
Health Food Stores
Another option for those with low interest in entrepreneurship is becoming the on-site holistic nutritionist at a local health food store. Companies like Natural Grocers, Whole Foods, and Sprouts have various opportunities for professionally trained nutrition consultants to work in their stores providing nutrition advice to customers.  Even more conventional stores like Kroger have hired our graduates to work in their Natural Health departments. 
Supplement Companies
Our graduates are well-qualified to find employment with supplement companies, working in sales, marketing, education, development, etc.  These positions oftentimes are regional in nature and don't require one to live in the city where the company is headquartered.
Online Health Education
Online health education and support have endless opportunities.  There are many seasoned experts out there providing a wide variety of services, and they often need help creating content, providing customer support, facilitating online workshops, etc.  Our graduates are well suited to fit these roles – just make sure you sign up for the newsletters/blogs/emails for those with whom you resonate so you can get the "we're hiring" notices.
Writing
Another opportunity to educate, share your expertise and create content is through freelance writing. There are many health-focused websites and blogs that pay their writers to come up with content. A writing position is flexible, remote, and can bring in good money, especially through sponsorships and affiliates. 
Writing doesn't have to be formal either – paid bloggers are in high demand these days. You might be surprised by how many online resources actually pay others to create their written content!
Research
Research and writing is a niche area suited to the person who loves immersing themselves in all the minute details of a topic, then crafting a professional document that coherently communicates what they have learned.  Self-publication or E-book publication is a good place to start. Submitting manuscripts to larger publishers or journals is the next level goal.  
Education through Public Speaking
Public speaking is a great way to generate clients and put yourself out there to get noticed for employment opportunities.  Our curriculum offers comprehensive training in a wide variety of subjects, such that our graduates are able to position themselves as credible experts when they speak. Some venues will pay for speaking engagements like corporate wellness programs or retreat groups. Others are done on a voluntary basis, but by presenting from a place of authority about a topic, attendees often want to hire you for guidance in their own personal wellness goals.
Start a Podcast
If sharing your knowledge through a recording is more your style, creating a podcast may be your chosen path. Find like-minded product or service companies to sponsor and advertise on your podcast to generate income for yourself.  YouTube offers another avenue in which you can monetize your ability to speak and/or teach about nutrition topics for which you have passion and excitement.  
Restaurant Expertise
If you have an interest in the restaurant industry, you can consider opening a restaurant that specializes in REAL healthy foods.  Knowing it is the brain-child of a professional nutritionist will appeal to those who are looking for a place other than their own kitchen where they can be confident about the quality and healthiness of the food. 
Another option is promoting yourself as a Restaurant Consultant. This could include creating menu items that cater to health-conscious customers. 
These are the handful of areas where I know NTI graduates have found work or employment. The fact is, the service that nutrition therapists provides is greatly needed today; the challenge is that many people don't know they need it or don't know it exists.  So, because of the specialized skills holistically trained nutritionists have, and because the field is relatively new, the responsibility to get out there and create demand for ourselves rests on our own shoulders.  Using these examples as starting points will likely lead to other jobs and opportunities that may not even exist right now.  There really are no limits beyond each person's own creativity and willingness to try new things and open themselves to be daring.  
Why Board Certification Matters for Employment
Upon graduation, our students receive their Nutrition Therapist Master Certification. We do not require continuing education, meaning that students are eligible to practice freely for the remainder of their careers. It is important that graduates are educated on state laws regarding nutrition services, as every state will follow certain regulations. Learn more about these regulations here.
Employment opportunities in a medical office, whether it be an MD, ND, DC, DO, or group wellness clinic, would likely require board certification.  The NANP (National Association of Nutrition Professionals) is the only organization that provides board certification for holistic nutrition – BCHN® (Board Certified in Holistic Nutrition®). NANP has rigorous curriculum requirements for nutrition schools in order for their graduates to sit for the BCHN exam and NTI has continued to meet these requirements year after year. The exam pass rate for NTI graduates is 93%, one of the highest of all eligible nutrition schools.  
About the Author
Dianne Koehler, MNT, is the Director of Nutrition Therapy Institute.  She has been a Nutrition Therapist for twelve years and was an instructor for 10 years and Academic Dean for 2 years at NTI before becoming the Director of the school.  
Images: 
Image by Tania Fernandez is free for use by Unsplash
Recipe book by Roman Kraft is free for use by Unsplash
Image by Dose Media is free for use by Unsplash